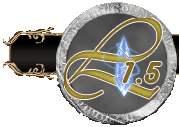 Support Ticket: "A better Boss Island"
Category:

Game - Suggestion

Severity:

Minor

Date Posted:
8/4/12 2:54am
Public/Private:

Public

Status:

Escalated
Warning
: Use of undefined constant MONITOR - assumed 'MONITOR' (this will throw an Error in a future version of PHP) in
/home/zajako/www/lineagehd.com/support.php
on line
80
I've been playing in Boss island for a long time. It's a critical place for me to get lvl 4 & 5 scrolls and bzel nzel. When i was playing it, i was discussing with some other players that also loves BI. We ended up a conclusion that the three bosses like: Doppelganger, nightmare, and vampire should be changed to Ifirit, Twin Drake and perhaps Mummy Lord or Zombie Lord. Of course these r those that's original and not customized. Otherwise it will change the difficulty of Boss Island.
Since we thought this might be an easy fix for you and should be up quickly. I am here to make this request.
Hope
L1.5
can be a even better place by this small change.
Thank you ZAJ!

Warning: Use of undefined constant MONITOR - assumed 'MONITOR' (this will throw an Error in a future version of PHP) in /home/zajako/www/lineagehd.com/includes/functions/fun_support.php on line 371

Sry it's not a bug, should be suggestion.

Posted at 8/4/12 3:03am
Warning
: Use of undefined constant MONITOR - assumed 'MONITOR' (this will throw an Error in a future version of PHP) in
/home/zajako/www/lineagehd.com/support.php
on line
85