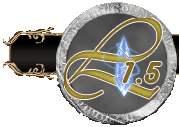 Player Feedback
axle

been on this server for a year and always log into something new. its great even if your a casual player that only plays once a week or take breaks frequently. definitely worth the try! great community too!

CERENIS

Hello everyone, I joined this server the first week it came out. Although there were ups and downs with this server (I left to play another server while this was a work in progress) Zajako was working his ass off creating the L1.5 server that we all know and love. I eventually came back because I saw the community growing very rapidly and have been here ever since. There is so much custom content that it feels like a brand new game with the same mechanics as the original lineage and that is something that I find very unique about this server. If you've been on the outside looking in and wondering if this server is any good, I will say that once you start playing, you will not want to quit anytime soon. Join us today!

RagnaroK

Hey Guys, I started this server the first week it came out and have loved it ever since, it has really unique gameplay compared to the live server, as well as other privates that I have played. It is a Very reliable server with absolutly zero Downtime, Very Active and Fair/Honest GM-Staff, and I'm Hoping that the server is up for another 10 years!!!!!!!!!!!!!!!!! =) Take Care and Come Join us (=

WenDYs

Hey! ive been playing lineage since at least 2000! and i found out this server after a while! seriously the gm makes this server amazing with changes ever once in a while, more content, more areas, more items more everything! there is always something to challenge u to keep up the hard work u put in the game! give it a try!!!

Q8

Hello from Australia! Been playing this game in its various forms since '98 so I would hope I would know a thing or two. If your looking for a server that is fun and constantly challenges you then look no further. The GameMaster Zajako is constantly hashing and mashing up something new for everyone and is quite engaging and approachable. More importantly, the server is ACTIVE. Active in what sense? Its the constant events and mini events that Zajako and his administrators serve up. It surely keeps things interesting and provides something new. Furthermore, there is a real sense of community here. You see, players suggestions do get taken on board and are implemented should they add value to the maturity of the server. Your voices are heard here. Like me, you readers out there might be a long time player who have grown with lineage and have full time jobs and think to yourself "I arn't gonna be having the time like the kids these days to grind and farm!" - my thoughts exactly! Well you will be certainly surprised with the amount of players who are full time carpenters, bankers, IT managers, soldiers etc who can play CASUALLY. This server has the content that allows you to still enjoy without the labour intensive grinding if you so wish. Wishing you all the best and welcome to 1.5!

Skeleton

I've played on countless private servers over the years, and this is the ONLY stable server I've found. Other servers claim to be "permanent", only to wipe or roll back after a month or two. 1.5 has NEVER had these issues, and will NEVER be subject to GM corruption, since there is only one owner/developer. There are so many things to do, and so much custom content being added that even after almost 2 years of playing, I still have lots of fun.

teammaker

Looked nice to play Lineage but unfortunately i cant play because of this npc(?) that keeps killing me in the starting zone https://www.youtube.com/watch?v=ifp8Xx8JzY8

Marv

Salutations, I've been playing here 16-18 months or so and am constantly impressed by how much one guy can do to make a game stay as entertaining as Zaj has done here. The volume of custom content is stunning and the promptness with which problems are addressed is better than any other game I've played. It's a great place to waste some time and avoid your real life responsibilities with other like minded individuals. Come and have some fun...

CoastalMage

Just thought I would add that this is the best L1 server I have ever played. Hope to see more new players online. Zaj is also the best GM I have ever encountered in an mmorpg.

FeatherFly

After playing on live many years ago, coming to this server has been a breath of fresh air! Zajako, our GM, is online most of the time, open for questions anytime via chat/email, makes custom events, creates live auctions, cool items, etc.; basically, he works hard to keep the community happy and engaged with new things. The difference from this server and live is that you have a chance to really level your characters/items and have fun rather than spending time doing low level quests. The well established community in-game always seems willing to help and give assistance, and given the wide variety of players worldwide, it adds to a an even bigger sense of a community. Keep up the good work Zaj, your new ideas and things that you add help keep the fun alive!

Isthamus

If you are looking for the best L1 Server out there then you have found it. I too am a long time player of L1.5. I joined about a month after it first went up. Never been a wipe and as far as Zaj has always said never will be one either. This is the most awesome server I have ever been on. All the custom work that zajako has put into this server really sets it apart from all other private servers out there. So many unique features have been created here like weapons that gain there own exp., Dolls that level, and tons of new quests that keep you interested in the game.

yukyo

Nice server, i've played this server 2 years ago and now i came back , nice events , nice GMs, simpatic community and players, best server of lineage that i've played in my life :D i sz' all the players of this server and Zaj :D

Hades

Hi pplz I been playing this server for nearly 3 years now.. Well on n off but I Donna why, I always come back to this server. I think the GM n the pplz on this server that make's me want to come back.. For those pplz that's like to grind!!! Come join me.. Hades is the name!! If u need help!! I will give 100% to help u out!! Have fun!!!

newlin

Lineage is forever hope we can keep the game goin!

Nevermind

Yo, this is the only Lin1 pserver I have ever played and it's the only one I will ever play. I see no reason to go to any other server, Zaj is always there to help if you need his assistance, there is new content every couple weeks,constant events,and the community is great. Ive been playing this server for a year and a half and I will continue playing it.

INCREASE

Hi I just started this server like 3 weeks ago from when I heard that live server was going down. And I've been here ever since. Lots of custom stuff and very interesting things to do. Looks like I found me a new good server to play at. Thanks GM.

DemonPrince

this server is awesome. sooooooo many new things and cool upgrades not even funny. i love how every one here is cool and are fun to pvp around with lmao

THC

Bottom line. Zaj is one of the best GM's I have ever been around. He is firm but fair and easy to get in touch with. I have played this server since it started and have watched the growth and progress. I have play Lineage since its inception on the beta server and I can honestly say this server is the whole package. It is like test server used to be without the wipes and actually have true customer support. The only way to see is to check it out for yourself and like any server, give it some time. I am a teacher and have limited time to play but always come back to this server and just pick up where I left off.

Swordfury187

I have played on so many private servers over the last 3 years and lineage 1.5 is by far the best. Zajako is the best GM I have ever seen, he is always working on the server and does not let the server go down for more than an hour in the last 2 years. He always is looking to update the game and add new features. The best part of 1.5 is the endless amount of things you can do/work on. On most servers when you get toward end game it becomes very boring. L 1.5 it feels like there is no END Game, you can always do something to improve your char. Be it working on s80 weapons, or enhancing your stats, or leveling gear/dolls. The other part I love is that 1.5 is a great balance of both cdk and normal lineage. So if you prefer one over the other you can choose which you like.

DelvleD

I just wanted to say that this server is great! Zaj (GM) has always tried his best to be fair to everyone. I'm glad that I found this server so that I can enjoy my spare time on lineage like the old days! Thanks a bunch Zajako and I hope this server will stay alive for years to come! XD

Stevo

hey guys i started this server over a year ago when i noticed live was going down hill quickly and their was nothing anyone could do! I assumed this server would be just another that would be around a few months and nothing serious but its turned out to be much more then ive thought and honestly i cant get enough of all the custom work and time put into 1.5!! Hope to see everyone give lin1.5 a chance like the rest of us did!! :)

Waltz

Salutations, Lineage 1.5 has a firm grip on what exactly lineage players want. Lineage 1.5 is a perfect median between classic lineage game play and custom content that creates a whole new environment. The community is huge and helpful, the pvp is fierce, the content is original, and you'll never run out of something to do. PS. Got a problem? Found a bug? Think you spotted a bot? Zajako (The GM) will be able to fix any problem you have before it even begins to frustrate you :)

LongTime

TOO LEGIT TO QUIT

MuiMui

Hey guys/girls I've been playing this server ever since it started up. I first thought this server would be like any other server but i just kept playing and it ended up being very good. New things to do, new mops, new maps, lots of custom armor and weapons. Very interesting to other servers I have tried. The GameMaster is very up to date with his server and very honest and fare to all the players in the game. I started when this server just came out and i'm still here playing. I like it a lot! Thanks Zajako for making this a good game.

CraZyMofo

The place to go for awesome events, and to bring back the lineage legacy! Zaj good work!!